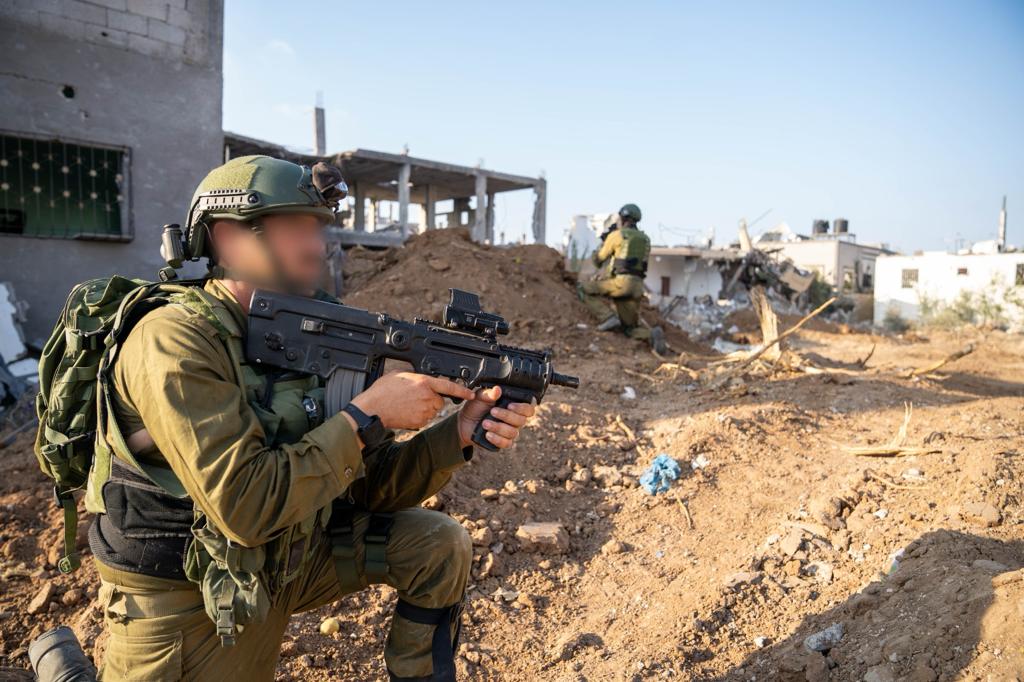 The 252nd Division (the Sinai Division) has been fighting in the northern Gaza Strip since last Saturday, and consists of four infantry brigades (Givati and Paratrooper reserve units) and a reserve armored brigade.
Over the past days the division's forces have secured the area of Beit Hanoun through an operation of eliminating terrorists, and demolishing the terror tunnels and military infrastructure of the Hamas terror organization. Since the beginning of the ground operation, the division's forces have eliminated hundreds of terrorists, including senior Hamas terrorist operatives, in the Beit Hanoun and Jabaliya areas. Amongst the terrorists eliminated was the Beit Hanoun Battalion Commander, with the assistance of the Air Force. The forces destroyed Hamas terror compounds which included fighting positions connected to the tunnel system and leading to headquarters, which are positioned under the civilian population.
The fighting effort on the ground is supported by artillery strikes from the 454th Artillery Brigade. Directed by the ground forces and precise intelligence, the brigade destroyed approximately 300 targets this week, including underground targets, observation positions and anti-tank positions. The division's forces have been part of the fighting and have operating since Saturday, October 7th, carrying out rescue and defensive missions of communities and key axes.
Commanding Officer of the 252nd Division, BG Moran Omer:
"This is a defining moment for the division and for the entire reserve array in which a reserve division maneuvers alongside the regular divisions and proves the strength and quality of the IDF, in both regular and reserve service. We have been preparing for this for years, it is our duty to now restore peace and security to our civilians. Our reservists and their families are the expression of our unity, of being willing to defend our people as much as necessary, and of getting only one result – determined in every encounter with the enemy – until victory."
The 252nd Division's activity in the Gaza Strip:
https://bit.ly/3QxKlqU
Would you like me to send you an update every time a new post is published?
DovTheLachman.com (aka DTL) offers global insights on privacy, liberty, and free speech in a digital era where information is largely controlled by government entities, security and intelligence bodies, and corporations, both of which wield enormous amounts of information (and power)
Copyright © 2023 DovTheLachman. All rights reserved worldwide