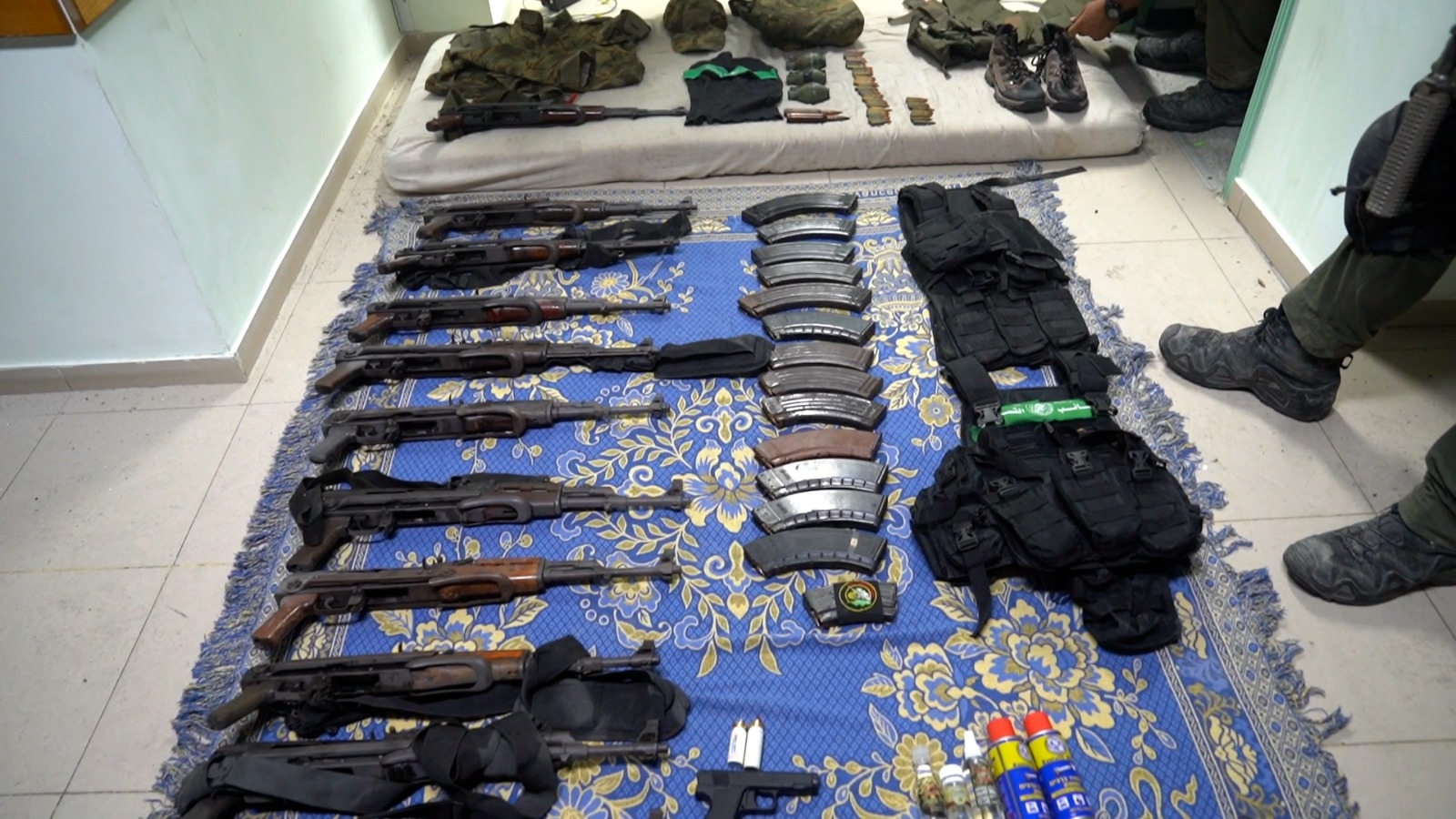 An operational command center, weapons, and technological assets found in the MRI building of the Shifa Hospital in Gaza City – IDF troops are continuing the precise and targeted operation against the Hamas terrorist organization in the Shifa Hospital. 
IDF troops are continuing the precise and targeted operation against Hamas in the Shifa Hospital complex, in which the troops are conducting searches for Hamas terrorist infrastructure and assets.
As the soldiers entered the hospital complex, they engaged with a number of terrorists and killed them. Following this, during searches in one of the departments of the hospital, the troops located a room with technological assets, along with military and combat equipment used by the Hamas terrorist organization.
In another department in the hospital, the soldiers located an operational command center and technological assets belonging to Hamas, indicating that the terrorist organization uses the hospital for terrorist purposes. The technological assets and extensive intelligence information located were transferred for full review by the relevant authorities.
The IDF is continuing to operate in the hospital complex, while extracting intelligence information and preventing harm to the medical teams and civilians sheltering there.
Attached is a video from inside the hospital with an IDF spokesperson, Lt. Col. (res.) Jonathan Conricus: https://bit.ly/3uldRsM



Would you like me to send you an update every time a new post is published?
DovTheLachman.com (aka DTL) offers global insights on privacy, liberty, and free speech in a digital era where information is largely controlled by government entities, security and intelligence bodies, and corporations, both of which wield enormous amounts of information (and power)
Copyright © 2023 DovTheLachman. All rights reserved worldwide