Despite Hamas' continuous genocidal, terrorizing actions, we continue to operate to protect and restore the security of Israeli civilians, as well as minimize harm to uninvolved Gazans. We are constantly opening and securing humanitarian corridors and creating tactical pauses, allowing Gazan civilians to evacuate south. These tactical pauses are a few hours long and are limited to certain areas. As a result of the activity of IDF troops, over 900,000 Gazan civilians moved south. While our troops are enabling their movement, Hamas is blocking residents from evacuation, murders and threatens the lives of many who attempt to move south.
On Thursday, November 9, 2023, 65 trucks entered Gaza; 10 trucks containing flour, 13 containing other food and 11 containing medical equipment. So far, a total of over 850 821 trucks carrying over 6,000 tons of food, 2,500 tons of medical supplies and 1,200 tons of tents and shelter construction supplies have entered Gaza. There is no limitation in place for the amount of food, water and medical equipment that can enter Gaza. The IDF is also supplying southern Gaza with water pipes providing over 2 million liters a day to southern Gaza.
This war is against Hamas, not the civilians of Gaza. We will continue to offer support to Gazan civilians just as we have before the war.
Our troops are simultaneously conducting ground, aerial and naval operations, encircling and closing in on Hamas in northern Gaza. Significant operational activities are underway in Hamas' terrorist military quarter in Gaza City. We have struck over 15,000 targets, neutralizing tens of senior Hamas commanders.
In the past 24 hours, our troops eliminated a number of members of Hamas' senior leadership:
Mohammed Kahlout, Ahmed Musa and Omaer Al-Hind, who were hiding in their bunker. Mohammed Kahlout was the head of Hamas' Sniping Array in the Northern Gaza Strip Brigade. Ahmed Musa was a company commander and commanded during Hamas' brutal invasion into Israel's Zikim Base (the Search and Rescue Brigade's Training Base) on October 7. Omaer Al-Hindi was a Hamas platoon commander.

Ahmed Siam, who was responsible for holding approximately 1,000 Gazan residents and patients hostage at the Rantisi Hospital and preventing their evacuation southward. Siam was a commander in Hamas' Naser Radwan Company, and is another example of Hamas' use of civilians in Gaza as human shields and their shameful disregard of
 civilian lives.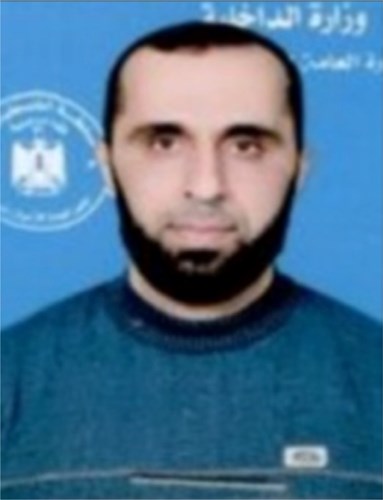 Additionally, the troops neutralized terrorist cells, took control of 11 Hamas terrorist posts and neutralized a vehicle rigged with explosives.
They also located and destroyed an underground terrorist tunnel route and struck Hamas weapons storage facilities and military targets inside the area of Al-Shati. Over 6,000 weapons and 700 RPGs were found hidden in mosques and residential buildings.
On Friday, November 10, 2023, 3 aircraft infiltrated Israeli territory from Lebanon; 1 was intercepted and the other 2 fell in an open area in the north. In addition, anti-tank missiles were launched from Lebanon toward an IDF post in the area of Manara.
Today, sirens sounded in northern Israel, warning of a hostile aircraft intrusion. A launch was also identified toward the Margaliot area, and fell in an open area. IDF artillery responded by striking the source of the launch in Lebanon. Furthermore, overnight (Friday), a launch was identified toward an IDF aircraft. An IDF UAV targeted the launcher responsible in the area of the Lebanese border.
Since the October 7 massacre, Israel has been under attack on the southern and northern fronts, with over 9,400 rockets being launched toward its territory. Over 1,000 of these were failed launches. As of today, over 1,200 Israelis have been killed, 5,400 have been injured, and the families of 361 fallen soldiers have been notified.
The number of hostages stands at 239 with dozens of Israelis still considered missing. The IDF will do everything to bring all hostages home.


Would you like me to send you an update every time a new post is published?
DovTheLachman.com (aka DTL) offers global insights on privacy, liberty, and free speech in a digital era where information is largely controlled by government entities, security and intelligence bodies, and corporations, both of which wield enormous amounts of information (and power)
Copyright © 2023 DovTheLachman. All rights reserved worldwide